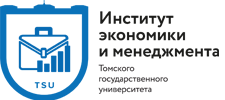 The IEM has trained a new group of specialists under the program Valuation of the Enterprise (Business)
The program is in great demand in the professional community. Tomsk hosts an annual conference of appraisers, where experts from all over the country gather to discuss trends and fresh methodological recommendations for further training of evaluation officers.
Having a professional retraining diploma is a prerequisite for working in appraisal activities. The program is implemented annually, students study economic and legal disciplines, methods of modern appraisal science, get acquainted with the tools for assessing the value of property and business, equipment and vehicles, intangible assets, and intellectual property, and based on the results they can prepare professional recommendations on how to implement and manage the property. organize their activities, and develop an existing business.
You can write questions about the program to e-mail: dpo.iem@mail.tsu.ru