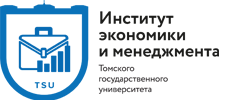 During the International Research-to-Practice Conference IEM associate professor proposed to change terms of stock-exchange deals for unfriendly residents of the Russian Federation
The International Research-to-Practice Conference "Problems of Development of Fiscal Policy in Conditions of Digital Economy" took place on November 3-5 in Fiscal Institute Under the State Tax Committee of the Republic of Uzbekistan with support from Financial University Under the Government of the Russian Federation. The associate professor of the Department of Finance and Accounting Olga Belomytsova gave a report on tax benefits to stimulate investors from friendly countries to enter Russian stock market. The report was dedicated to the development of partnership with the BRICS countries.

We are living in times of rewriting the financial history, Olga Belomytsova comments. It's the first time in modern history when foreign investors have been divided into friendly and unfriendly. For the latter the exchange trading marketplace is currently closed. The problem is that the unfriendly residents have significant stocks of shares and if they are allowed to release them, it'll lead to even bigger fall of the market. In this situation I suggest to allow the unfriendly residents sell Russian stock with the daily limits simultaneously giving them same tax reliefs as investors from friendly countries already have. Therefore, we would be able to "push" slightly the unfriendly investors to sell their stock short and form a thick layer of friendly capital providers.