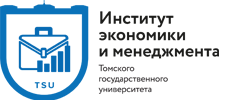 Tele2 classroom for future entrepreneurs has been opened at TSU
The mobile operator Tele2 has opened a business audience at Tomsk State University, where students can write directly on the walls, take notes in a notebook while lying
in
beanbag
chairs, and develop business plans using special tables with business canvas.
The new audience is open in building №12 under the agreement between Tomsk State University and Tele2. The purpose of the agreement is to improve the quality of education, to provide assistance in conducting research activities, and developing a culture of entrepreneurship. The document also implies the implementation of joint educational and scientific-technical projects, joint scientific, and applied research in education.
The classroom By Other Rules was the first joint project implemented under the agreement. The audience is equipped with a modular principle. Depending on the task, a set of furniture and equipment helps you to create any platform: a lecture hall, a room for a business game, or convenient co-working space.
- One of the objectives of the IEM Center for Entrepreneurship, which was opened in September 2018, is to build partnerships with business representatives, - said Evgenia Nekhoda, the IEM Director. - The audience of Tele2 is designed for practical training in entrepreneurship, business modeling, and marketing.
As a part of the Entrepreneurship course that is taught by IEM teachers, about 600 students from all faculties will pass through the audience.
- They will solve business cases, conduct workshops with experts and practitioners, get acquainted with the values and culture of the business environment,
form
entrepreneurial thinking, - added Evgenia Nekhoda.
At the opening of the audience, Konstantin Belyakov the TSU administration adviser noted that under the collaboration with Tele2, a variety of projects may appear, for example, smart lighting in the University Grove.
.
- The ability to not only come up with an
idea but
also to transform it into a project and further into the product
are
very important competencies. Thanks to our industrial partners, in particular, Tele2, we create engineering centers that generate new products with the hope and purpose of implementation. Industrial partners feel the market much better than scientists and students. They tell us what and how to do what is needed today. Thanks to this connection, the university forms teams that solve market problems, - said Konstantin Belyakov.