International Management
Master's Degree

Online or offline master's degree

You can learn online from anywhere in the world at your convenience or take offline studies in Tomsk.


Foreign languages

Education in English and the opportunity to study part of the professional module "International Business" in Chinese. You can also learn Russian, Chinese and English as foreign languages.


Double degree programs

Opportunity to participate in a double degree program with Université Côte d'Azur in France, as well as in academic mobility and student exchange programs.


Best professors

Courses are conducted by teachers from Russia, Belgium, France, Netherlands and China. Professor Emeritus, former Deputy Dean of the HEC Paris, J.P. Larson, is the Academic Leader of the Program.



International Management Master's Program
In a global economy, international management is a relevant and promising area of professional activity. International management focuses on research of the business environment, risk management, justification of marketing decisions and managing competitiveness in a dynamic changing environment.



This program is ideal for:
Practicing managers, economists and other employees of international companies

planning to enter or expand their presence in international markets.

Entrepreneurs

interested in establishing their own international business projects.

Graduates who are ready to study in English, offline and online,

seeking to obtain a master's degree in international management at a competitive level on favorable financial terms.

Graduates with Bachelor's degrees who speak Chinese in addition to English

and plan to develop their careers with a focus on the Chinese market.

For those who plan to engage in research and teaching activities i

n the field of international management after studying in the Master Degree.

■ Bachelor's degree
■ The recommended level of English proficiency is B2 (the certificate is not required)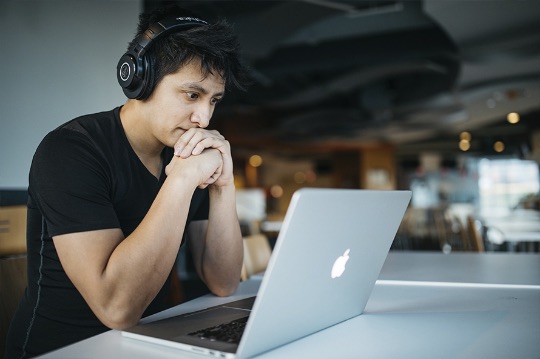 Online
— connect from anywhere in the world;
— study at your own pace;
— the whole program takes place on a convenient LMS platform: webinars, theory, online meetings, chat rooms and homework;
— the opportunity to get to know the cultural environment of the university through online events and cultural activities.
Up to 100 students

Only paid places available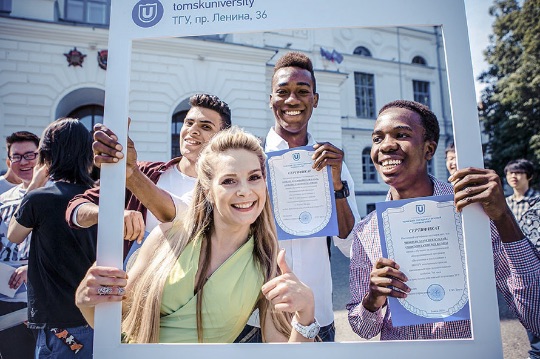 Offline studies in Tomsk
— tuition takes place in the heart of Siberia in Tomsk (included in the top 100 student cities of the world according to Quacquarelli Symonds);
— classes are held in the modern educational building of the Institute of Economics;
— participate in the student life of the university and the city: festivals, forums and conferences.
Up to 30 students
State-funded places — 15 (available only for Russian citizens)
Paid tuition places — 15


Start


Tuition fees

313,880 RUB per year about $4,000 (depending on the exchange rate)


Accommodation

4,600 RUB per semester about $70 (depending on the exchange rate)

Available only for offline students


Time frame


Degree level


Language

Option of specializing in the Asia-Pacific region
Chinese-speaking students can choose a special module "International Business", which is taught in Chinese. It is aimed at Students who plan to pursue a career in the Chinese market. It is integrated with cn-tsu.org platform to improve Chinese language proficiency. The classes are taught by Chinese speakers, heads of international organizations and business partners from China. Students who choose the module "International Business" can defend their master's thesis in Chinese.
SEMESTER 1
Systemic and critical thinking 
Business English or Third foreign language 
Cross-cultural communication and international negotiation 
International economics and globalization 
Business ethics and globalization 
Global business strategies 
International E-business 
Dissertation methodology 

SEMESTER 2
Business English or Third foreign language 
Intercultural human resources management 
Marketing facing different cultures 
International accounting standards 


Internships 

Internship 1, 

Written Dissertation 
SEMESTER 3
Mandatory courses 

Managing a project & Tools for project managers, 

Team and change management 

Courses on the student's choice 1 

(Promotion and marketing campaign (Asia-Pacific Region)  1) or Doing business in Europe, 

Free Trade Areas and Global Value Chains or European regulations, 

International Finance or The EU banking and insurance market, 

IS and digital marketing, 

Services marketing, 

International marketing 

Courses on the student's choice 2 

Corporate Social Responsibility or Strategic alliances, partnerships and networks 

Promotion and marketing campaign (Asia-Pacific Region) 2 or Cost analysis 

Design Thinking or Strategic diagnosis and options 
SEMESTER 4
Internships 

Research Project Methodology, 

International business game role-play, 

Internship 2 

State final certification 

Preparation for passing and passing final state exam, 

Final Dissertation + Oral Defense 


Special features in the education

Access to all
Coursera courses
TSU is a partner of the world's largest online platform Coursera, with more than 5,000 courses from the world's best universities. All of these courses are available for students of the program. You can take these courses free of charge with a certificate, including courses that are not part of the master's degree.


Student
success manager

While studying at the university, you will be assisted by a manager to ensure that your learning is effective and successful.


Online
learning

For online students, studying will take place on convenient LMS.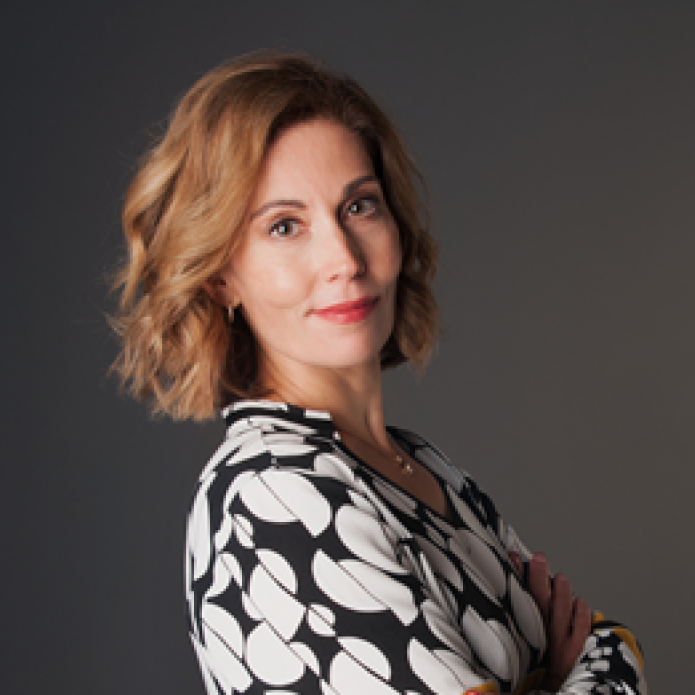 Olga Nedospasova
Program Director, Doctor of Economics, Professor of the Department of strategic management and marketing, IEM TSU
Evgeniya Tikhonova
Co-Director of the program, PhD in Education, Head of the Department of Chinese Language, Faculty of Foreign Languages, Associate Professor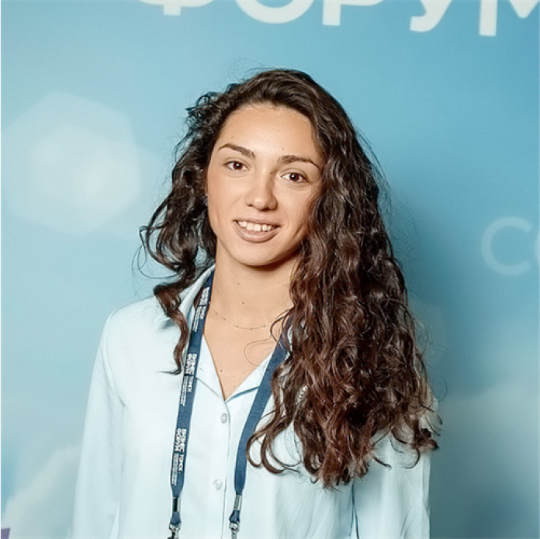 Evgeniya Kaz
Director of the Center for International Exchange of the Institute of Economics and Management, PhD in Economics, Associate Professor of the Department of Strategic Management and Marketing, IEM TSU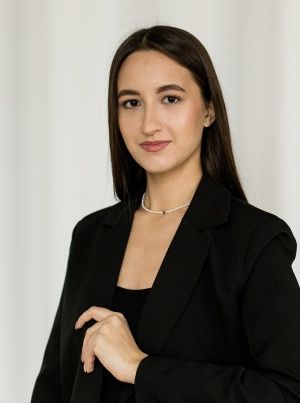 Alina Zhumagulova
Program Manager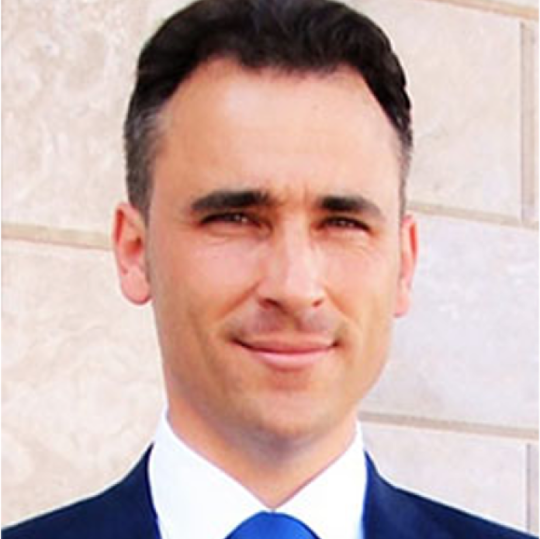 Roberto Bruni
Professor of the Department of Economics and Law, University of Cassino and South Lazio (Italy)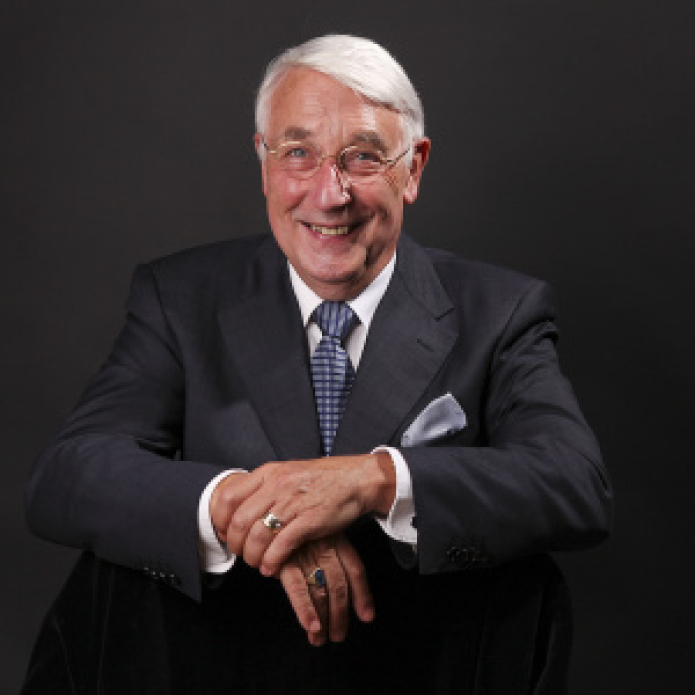 Johan Wissema
Honorary Professor at the Delft University of Technology (the Netherlands), management consultant, entrepreneur.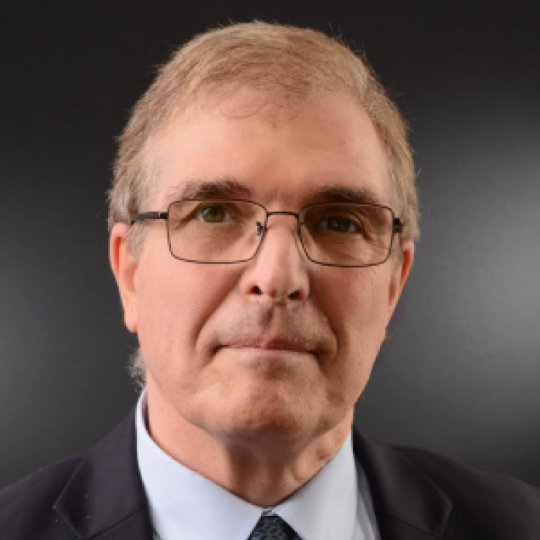 Jean-Paul Larçon
Academic Director of the program, Emeritus Professor, former Deputy Dean of the HEC Paris, founder of the Community of European Schools of Management — the Global Alliance in Management Education (CEMS).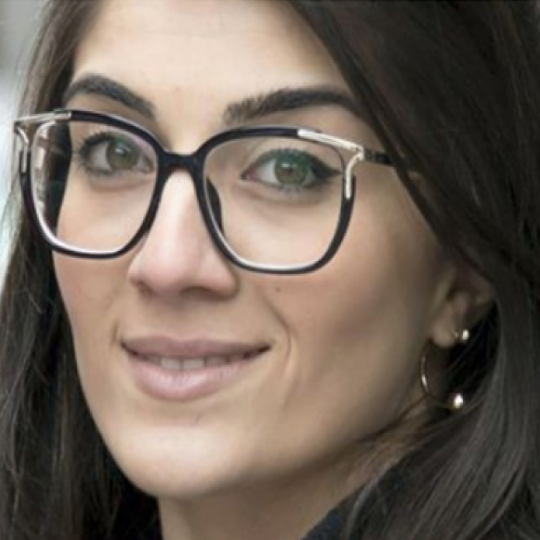 Tatev Petrosyan
General Director of the consulting company "Revolve" (France). Analyst in the field of economics, investments. An expert in the field of management consulting.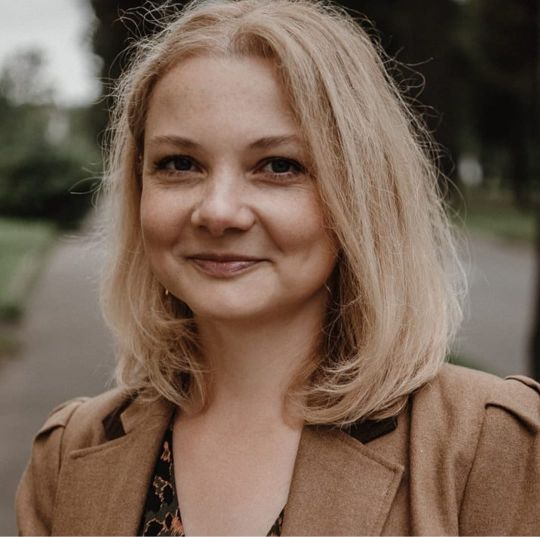 Volha Rudkouskaya
Ph.D. in Economics, Head of Department of Business English, Belarus State Economic University.Scientific interests: finance, corporate finance, financial management, strategic planning.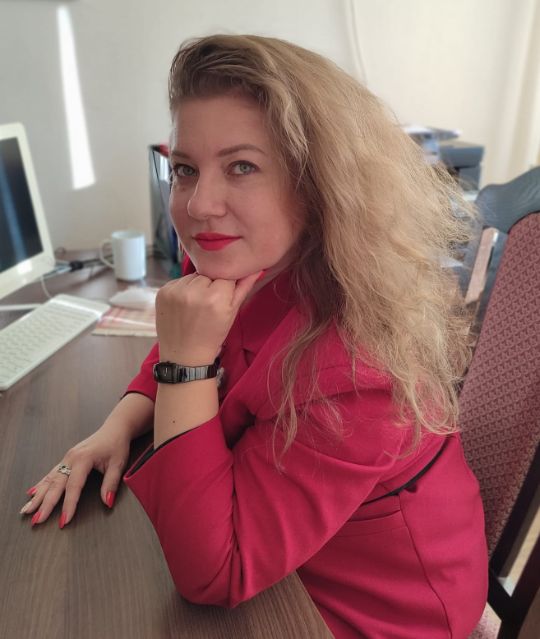 Yuliya Shauruk
PhD in Economics,​ Associate Professor
Dean of School of International Business Communications, Belarus State Economic University
Area of expertise: corporate integration, strategic alliances, corporate strategies,​ gender, sustainable development, green economy, tourism.
Double degree program
This opportunity is provided for 10 students studying offline in Tomsk (not online). Participation in the program is optional and paid additionally (not included in the main cost of studies). In the third semester, all students who will participate in the program are required to come to France for studying. They will have dual academic supervision.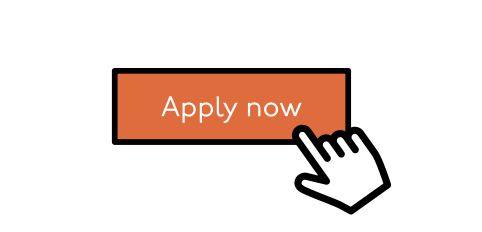 Submit an application

Please fill in the form on this website, we will contact you and send you a list of exam questions and an application for admission. You need to fill in an application and send it to us along with a scan of your passport and a scan of your bachelor's degree.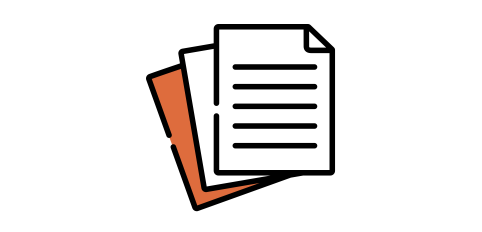 Pass the entrance examination

Write a motivational letter and answer one of our questions.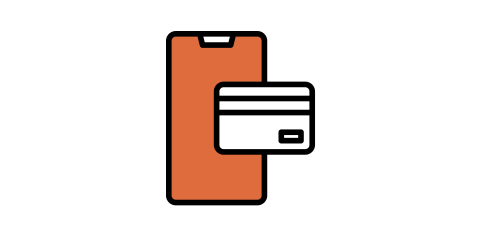 Pay for tuition

If you have chosen paid education, then you need to make payment before August 23.

Start your education

We look forward to meeting you online or offline in September 2021!

The graduates of the program successfully find jobs, occupy promising and highly paid positions in international companies and launch their own business projects.

International Management graduates work for companies such as:

The graduates of the programme successfully develop and implement international projects. They are able to carry out management activities in an international companies and conduct research in their professional field.

Studying at TSU as an international student goes beyond just the class room experience. But the Tomsk environment and possibility to also learn from other students as the region is filled with other international students makes it an overall perfect learning bastion.

I am impressed by the TSU's international rankings and the praise of the former students, and the care and help of teachers and classmates made me feel warm. It ensures me that the TSU will propel my career in the right direction. The curriculum is exactly what I am looking for, as it will give me many different career options. Welcome to TSU!

It was my great experience at Tomsk State University. I would definitely recommend to all students to take this University as a priority due to their professional and prompt manner of handling every aspect of my studying abroad experience.

It's a very wise choice to study in TSU. As a international student from another country, we always need to face to different kinds of inconvenience and pressure, how does the university's administrators works with the foreign students is very important for us. In TSU you can trust the administrators 100%. And there is no doubt that TSU as one of the best universities in Russian has the best caliber of teaching.

We were actually given very useful, up-to-date information. I managed to find a job in my second year without any problems, and many of the new knowledge I got in class was useful for work. Due to the fact that I already had a lot of experience in English, I was assigned to negotiate with German and Spanish companies at work.



National Research Tomsk State University
Tomsk State University (TSU) is the largest classical university in the Asian part of Russia and an acknowledged centre of science, education, and innovation. It was founded by the decree of Emperor Alexander II as Imperial Tomsk University on the 28th of May, 1878.
Today, TSU is home to 15,000 students. The number of international students is continually increasing; currently there are more than 3,000 students from 70 countries.



Apply for the program now
Please fill in the form, we will contact you and send you a list of exam questions and an application for admission. You need to fill in an application and send it to us along with a scan of your passport and a scan of your bachelor's degree.

© 2021. All rights reserved.