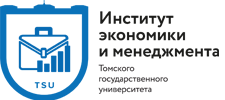 Junior venture builder develops a concussion sensor
In 2019, Vadim Timoshenko, a student at the TSU Faculty of Foreign Languages, became one of the winners of the business game "Build a Company. Sell the Company." At an internship "Start-up Diploma" in the TechnoSpark group of companies, he is creating a device mounted on the helmets of athletes that responds to impacts.
If the blow was serious, the sensor notifies the athlete about it through the indicator light or via Bluetooth on their phone with a special application. It does not diagnose whether a concussion has occurred, but notifies the person that a blow has just occurred of such force that it could cause a concussion and that they should consult a doctor. Because players repeatedly collide with each other during hockey games, the device helps determine which collision looked spectacular, but was safe, and which could lead to injury.
At the internship at TechnoSpark, Vadim is an employee of the Biometrika company, with the position "Junior Venture Builder". The idea of the project is to create and bring to market a concussion sensor for athletes. At the same time, by market launch is meant everything from drawing up the technical specifications and calling up potential buyers to testing the sensor and developing the design of the storage box.
- The project is at the stage of creating a prototype sensor and mobile application. By the end of the internship, under an optimistic scenario, there will be a working and tested prototype that can be launched into industrial production and is already close to sales. Of course, I would like to participate in the project until its logical conclusion - when the product can be purchased in a sports store. But TSU has very interesting programs of additional training, in which it will be possible to participate in the creation of such projects in the walls of the university. There is still time for reflection, Vadim Tymoshenko shares his plans.
He also advised other TSU students, especially those who have recently entered:
- During the time I managed to spend at Tomsk State University, I realized that the University does not end in lectures and seminars and that those high rankings that TSU holds are fully justified. I would like to advise all students: go to events, attend seminars, circles, sections from the university. First, the events are often free, and second, they are really interesting and can give an unexpected boost to your future.