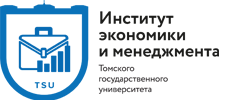 A leading law magazine of Russia has published an article of an IEM assistant professor
On the Pravo.ru website, which is the leading law magazine in Russia, an article "Determining the exact bankruptcy date to bring the entity controlling the debtor to subsidiary responsibility", written by Olga Belomytseva, Assistant Professor, IEM TSU, and lawyer Alexei Yudin.
The article is based on the methodology for determining the date of objective bankruptcy that was developed by IEM staff Dmitry Khloptsov, Olga Belomytseva and Anna Balandina and published in the journal Property Relations in the Russian Federation (No. 1 for 2022).
- When dealing with forensic economic evaluations, economists work closely with lawyers. Often against the background of applied issues there are findings that we want to publish and let the legal community familiarize itself with, - says Olga Belomytseva, associate professor of the Department of Finance and Accounting of the IEM. - This is not the first article within the framework of my cooperation with Pravo.ru.
Background information:
Pravo.ru is a Russian company, the owner of the Internet thematic magazine of the same name, the developer of the legal reference system and specialized software for working with the materials of judicial practice.
Pravo.ru is a universal specialized legal website that systematizes judicial and legal information and makes it publicly available. It contains all materials about the law: news, reviews, analytics, news and reviews of the legal market. The online edition of the magazine was launched in 2008.