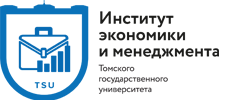 A popular YouTube blogger from Bali shot a video guide to the IEM and TSU's campus
Turah Parthayana, a YouTube blogger from Indonesia with 288,000 subscribers and a bachelor's student of TSU's Institute of Economics and Management, recently created a video tour of the TSU campus. His guides were students who conducted him to the most interesting places on campus — the University Grove, Botanical Garden, Library, and TSU's New Building, and told him about them.
Turah Parthayana has been running his channel since 2017. Among the almost 300,000 subscribers are viewers from Indonesia, Malaysia, Hong Kong, Taiwan, Colombia, and Brazil.
- Nobody knows about life in Russia, about studying here, and therefore it is very interesting. I want to introduce my viewers to the Russian culture, to discover something new for them, says Turah.
The topics of his blog so far are the features of Russian cuisine, life in a hostel, and a trip to Kaliningrad for the World Cup. Some videos scored 1.5 million views.
According to the blogger, the audience has long asked him to show them the University in which he is studying, but there was no team for filming. The staff and students of TSU helped him. During the tour of campus Turah often noted: "Why didn't I know about it before?!"
Most of all, the blogger was surprised at the Bench of Reconciliation in the University Grove, the mammoth skeleton found in Siberia that can be seen in the Paleontological Museum, and the Old Building of the Research Library. At the Institute of Economics and Management, he watched with interest the work of the "library without a librarian", and in the office of the Vice-Rector for International Affairs Artyom Rykun, he was asked a single but important question: "Why should international students come to study in Tomsk?"
The blogger from Indonesia chose the bachelor's degree in Management from the Institute of Economics and Management three years ago, preferring Tomsk to Saint Petersburg and Moscow. In May of this year, he became the winner of the "Mr. and Miss IEM" competition, where he had to demonstrate his talents and skills in various competitions. The difficulty was that he was the only international student among the participants. The result was a complete surprise to him.
- I thought that, having joined the project, I would add difficulties to my daily activities (university, work, and YouTube). But when I participate in events, my stress evaporates, because the events are very exciting! Living in Tomsk and studying at TSU are like that, explains Turah.
You can see the Campus Tour here:
https://www.youtube.com/watch?v=JL134TYumlE