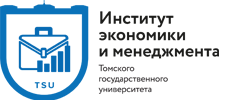 Big University Go Tournament organized by students on November 26-27
On November 26-27 the Big University Go Cup will be held in Tomsk for the first time. Go is one of the most popular board games in the world. Everyone can attend either as a participant or a supporter.
The Cup will take place in the University's Dance Hall. The organizers say that the participants will get an official Go Federation rating. The winners will get prizes.
The Cup has become possible due to the grant by "Rosmolodej" won by the team of IEM TSU students following the program "Entrepreneurship and project management – the CAPTAINS". The Go game is one of the mandatory parts of the program. It develops strategic thinking and concentration, which are very important for businesspeople.
We started with the creation of the Go Club at IEM, holding student competitions and participating in national tournaments. The creation of the club and running the competitions were our main tasks which were accomplished partly owing to the grant, tells the project's initiator, Semen Poskannoya bachelor's student at IEM.
To participate it is necessary to register up to November 25. The link is:
https://gofederation.ru/tournaments/97992258
. There are no fees.
After the tournaments the Tomsk Go Club will continue to hold the Go classes. You are welcome to join
the club
!