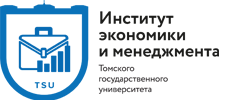 Now you can obtain a diploma from the University of London in Tomsk
Now you can obtain a diploma from the University of London in Tomsk
TSU has opened a new international program for the parallel teaching of the Bachelor's degree program Business and Management of the London School of Economics and Political Science of the University of London. TSU is the only non-capital-city institution that has the status of a registered center for University of London international programs.
The world-famous London School of Economics is part of an elite group of higher education institutions in Great Britain. It occupies second place in the world (after Harvard University) in the social sciences and ranks 38th in the QS World University Rankings. It has taught business professionals and world-class managers since 1895.
10 grants
There are 10 grants that will be distributed on a competitive basis.
How will education take place?
Students are given access to a virtual educational space (educational portal) and an online library. During the courses, the University of London provides students with the necessary teaching and methodological materials for all disciplines.
Education is conducted according to individual plans
Examination tickets are created by the University of London professors, who also check the examination papers and assess the level of knowledge of students in accordance with the criteria of the University of London.
Tutors at TSU's Institute of Economics and Management (IEM) will help prepare students for the annual course examinations. They will conduct activities and practice exams for students and assess their readiness for examinations.
Every summer, students will be able to take part in the School of Economics and Management at the University of London or the Business School at Utrecht University (the Netherlands).
Requirements
sufficient level of English, confirmed by a certificate

good mathematical training (high marks in algebra and geometry)

general secondary education, confirmed by a certificate, and sufficient level of knowledge in key subjects
You will study:
Business and management in the international context

Strategic management

Management and innovation in E-business

Key management concepts

Financial management

Managerial economics

Human resource management

Principles of marketing

Management accounting

Entrepreneurship

Design thinking
You can get more detailed information about the program by calling the IEM admission committee: +7 (923) 444-16-47. You can also get the information about the program at the Center for Joint Educational Programs.
In addition, on September 12 and 19, a presentation on the program will be held at 14:00 in the Research Hall of the Research Library.