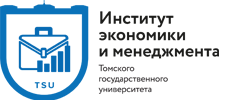 Exchange studies: an IEM student shares her impressions of studying at the School of Management in Normandy
- The Normandy School of Management (EM Normandie, founded in 1871), in which I have been studied, is one of the best European Graduate Schools of Business and Management. It has the prestigious international accreditation

of

AACSB, EQUIS, and EPAS for the Graduate School program and is among the best French business and management schools of Grandes Ecoles. I studied in the campus of the city of Le Havre.
It is a business school, so all education is focused on teamwork, you have to solve business cases almost every day and communicate with your team. I studied for 3.5 months under the Supply Chain Management program; it was not easy due to the large number of
mathematically
formulas and the need to be well-versed in mathematical definitions. But I liked it: learning math in English is a challenge.
The studying process was difficult, but interesting. The difficulty is that due to the huge differences in economic approaches and definitions of a process. It is difficult that each couple lasts not one and a half hours, as in our universities, but three to four hours. I usually had two or three couples a day. The training is based on solving business cases, after which you must present the team presentation. Between pairs you can play ping-pong, billiards, or PlayStation. Often there are parties from the student organization (the cost of participation - from two
euros
) - you should not be bored!
It is necessary to start preparing documents in advance: verification of documents takes a very long time, and if at least one document is not properly executed, it will take a lot of time to correct it. It is also important to decide whether the profile of study at
a
international university is right for you. Especially carefully check the curriculum,
since
all disciplines in the partner university will be consistent with it.
Daily expenses you bear yourself. The university covers the main expenses: transport (ticket Tomsk-Moscow-Paris and back will cost about 50,000 rubles), housing (from 300 euros per month, specify whether water and electricity are included in the bill, they are very expensive), visa (about 15,000 rubles) and insurance (in France it can be made free of charge). Daily expenses are approximately 10 euros per day. If you need a bus to the university, it costs from 1.8 euros.
During my studies I traveled all over Normandy, and also visited more distant places – Paris and Belgium. Traveling on high-speed trains is very expensive, so you need to buy tickets in advance. Sometimes it's easier to buy plane tickets and fly to another country, as my
groupmates
often did.
I sincerely thank the TSU leadership, the Department of Economics, the Center for Joint Educational Programs for giving me the opportunity to study abroad!
Students, you should apply for exchange programs! This will expand your horizons, increase the number of international friends, and give confidence and new motives
for learning and further
work.