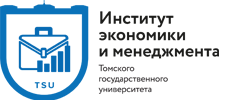 How many projects do you need to fail to become a good manager?
Even a successful leader needs to master project management skills. This conclusion was reached by the participants of the seminar Professional Approach to Project Management organized by IEM with Kaizen Consulting. The presenter was Stanislav Younes, business consultant, CEO of the company. He offered to implement the project using a special simulator, and also shared life hacks on effective project management.
- I've been working with such a simulator since 2006, - says Stanislav Younes. - I try to keep project management only with it because it's useless to explain something at the elementary level. The quality of decisions is influenced by a huge number of related events, so no one case solved on paper will give an understanding of what a project is.

For two days, the participants managed the project in real time using the SimulTrain® program. The business game was based on multimedia technologies: the participants received a lot of phone calls, emails, and voice messages, immersed in the atmosphere of a real project, made decisions on how to manage the project, exchanged ideas, and received recommendations. In conclusion, they presented the results of the training and discussed their actions. The work with the simulator was interspersed with theoretical interactive lectures, practical tasks, and presentations.
- For me, this seminar has largely become an introduction to project management, said Vladimir Samokish, an entrepreneur. - Such practical exercises make it possible to "touch" the decisions. In general, the project management theory is a mathematical discipline, and it is not so easy to understand it in the format of lectures because the presentation is usually dry. And in the form of a game, simulation of real tasks, and teamwork it is very effective. For example, in the simulator such a seemingly simple thing, that one should not make too many decisions per unit of time, becomes visual.

According to Stanislav Younes, it is extremely important that the seminar participants will transfer to practice what was given in the learning process:
- We give only what exactly works, what is tied to the fundamental laws, and what is applicable right now. At the same time, people can be more experienced than we are in terms of the number of projects implemented. But it is a special type of activity - to be able to understand your project, see the limitations, the solutions that have already passed into the template, and interfere with the efficiency.
Semyon Sinitsyn, a training participant, General Director of Siberian Innovation Systems LLC, said that he is planning to introduce one of the tools proposed by the coach into his company's practice in the near future - to hold meetings standing and without a table.
- I expected a real result from the training, to receive work methods that can be applied in our companies. For two days, the coach did not leave any of our questions unanswered. He explained how to sel ect performers at different stages of the project, evaluate and motivate managers, monitor the quality of work, and prevent unnecessary approvals in the project team. As a result, the training exceeded my expectations by 210%, - said Semyon Sinitsyn. – Unfortunately, in life, we learn very well only from our mistakes. But how many projects do you have to fail to become a high-class project manager? The simulator allows you to do this in a very short time and without disastrous consequences.

Commenting on the results, Victoria Makoveeva, IEM Deputy Director, added that the workshop provided an opportunity for participants to identify areas for development and their strengths as leaders, to identify all the difficulties in the implementation of real projects.
Project management lifehacks from Stanislav Younes:
• The quality of planning can only be seen during implementation. It often happens that an inefficient plan leads to a halt in the production process and adjustments to plans. Therefore, we must especially responsibly relate to the planning stage. But in most companies this is a rather formal process, the number of adjustments reaches large numbers. Plans for the current year are often adjusted to the middle of the year - and people work in conditions of uncertainty half of the working time (the efficiency of internal processes, in this case, is very low).
• Often, when planning, companies use slogan statements ("to increase sales", "increase customer loyalty", and others) and rarely work with digitizing their goals. As a rule, they deal only with familiar categories: money, counting units, and others. The objectives of the project are described somehow more or less clearly, but the expected effect is described illiterately.
• If the responsibility for project implementation lies with only one project specialist, this is very inefficient and significantly increases the risk of disrupting the project.
• If you want to manage something, but it is not included in your operational activity, draw and visualize it! Any visualization is a stage on the path to the success of the project. As long as the project is relevant, keep this visual image (including on paper) before your eyes; any paper removed from sight has already has gone fr om memory.
• The tendency to shorten the implementation of projects leads to the fact that there are almost no global projects left. Instead, small ones within our planning horizon appear. This only works if you have a phased development strategy. If there is no strategy or it is described in general terms, you can assume that the project activity associated with development and change will be ineffective.
• A task with a negative action is impossible to implement. The brain does not visualize the negative effect ("no smoking", "do not run", and others). All negative tasks need to be transformed into positive ones ("smoking in specially designated places", "you can run after school", and others).
• To turn on the energy resource, you must fully straighten your back, listen or speak while standing. If you need to mobilize, you can stand up straight against the wall and stand for a few minutes (this way you can fool your physiology).