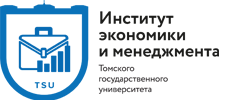 "I want to acquaint viewers with Russia": an IEM graduate about studying at TSU
Instead of studying in St. Petersburg and Moscow, Turah Parthayana, a blogger fr om Indonesia, chose Tomsk. This year he graduated fr om the Institute of Economics and Management (IEM) TSU with a degree in management. Two years ago, he became the winner of the "Mr. and Miss IEM" contest after he presented his talents and skills in various competitions. He was the only international student among the participants, and the results surprised him.
Turah Parthayana began his media career in Tomsk several years ago. He is now the owner of a YouTube channel with over a million subscribers.
Among his works is a video tour of the TSU campus. According to the blogger, his audience has long been asking to talk about the university where he studies, but there was no team to shoot. The staff and students of TSU helped him. During the tour of the campus, he said many times: "Why didn't I know about this before?!"
"Nobody knows about life in Russia, about studying, so it's very interesting. I want to acquaint my viewers with Russian culture, discover something new for them," - Turah Parthayana said.
Amazing TSU
He was most impressed by the "Bench of Reconciliation" in the University Grove, the skeleton of a mammoth found in Siberia that he saw in the TSU Paleontological Museum, and the old building of the university library.
"I thought that by joining the project, I would add complexity to my daily activities (university, work, and YouTube). But when I participate in events, my stress evaporates because the events are so exciting! Life in Tomsk and study at TSU are exactly like that" , - explains Turah Parthayana.
Below there is a video tour of the TSU campus. TSU students took the blogger around the most interesting places on the campus: the University Grove, the Botanical Garden, the library, the new building of TSU, and told him about them:
In the video, he looks with great interest at the work of "a library without a librarian" and talks with the Vice-Rector for International Relations, Artyom Rykun, about why international students should come to study in Tomsk.
An opportunity to unleash creativity in the very heart of Siberia
However, this was not the end of the student from Bali's film success. In April this year, he presented his new work - a horror film about an evil spirit, "Squery Penty", wh ere he decided to come up with a completely new Siberian mythology.
"I came up with the legend of two enemy brothers in the Siberian forest. I tried to avoid any mythology so as not to offend someone", - said Turah Parthayana. "According to a legend from Siberia, there is a forest called Point 93 full of evil creatures who like to harm people. And the cottage wh ere the heroes meet is close to this place. In this forest is the devil Squidi, who settled there and loves to deceive people, but to defeat this devil, his brother Squery must use a spell to lock Squidi in a book".
For him, this was the first experience of working with Russian people on a project. Moreover, the main roles in his film were played by Tomsk schoolchildren, and the filming process itself was disrupted by the cold Siberian weather unusual for a student from Indonesia.
For many students, the opportunity to get higher education at an international university is more interesting than working in another country before graduation. TSU for many becomes not only a place for a successful start but also a home for many years.
The university is a launching pad for many young hearts who will later become highly qualified specialists in their fields.