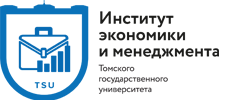 IEM TSU employees are the first in Russia to master advanced learning technologies
The IEM TSU employees are the first in Russia to receive training in the new system of advanced teacher training. The program Innovative Educational Technologies has been developed by the Sberbank Corporate University. The TSU group was presented with concentrated experience in introducing social and digital learning technologies based on interactive methods help to form soft skills competencies relevant to any discipline and educational program.
The characteristic of corporate training is the adjustment to the changing needs of the market that is usually missing in universities.
TSU is one of the first universities in Russia to introduce such a system. In February, for four days, 42 TSU employees completed training at the Sberbank Corporate University in the Moscow Region.
- I was pleasantly surprised by the innovative educational environment of Sberbank Corporate University, the developments of the speakers in the program for gamification of business education and the use of interactive Internet applications were also very useful (I plan to introduce these technologies in the educational process in the near future). In general, I consider the program useful especially for IEM teachers because the emphasis was placed on the digitalization of business education. The latest demonstrated technical developments vividly showed both the possibilities of scaling business education in the regions and the possibility of collaboration between corporate universities and classical ones, said Yaroslav Lopukhin, a senior teacher of the Department of Information Technologies and Business Analytics of IEM.
At the site of the Sberbank Corporate University, the groups presented their achievements to the university rector and Vice-Rector for Academic Affairs. Until March 22, they will continue to collaborate with Corporate University remotely, and then, after defending completed projects, they will begin independent work on the development of an advanced training program for a large circle of university teachers.
Now four groups of six are working on university-wide modular advanced training programs. Two more will become pilot sites where these programs will be tested. The first developed module is Economics and Entrepreneurship will be designed in the key of new educational technologies and applicable for all undergraduate programs. The second module is being developed for the Educational Core of Bachelor Degree.
Tomsk State University and Sberbank Corporate University have been actively collaborating for more than 5 years. Since 2014, specialists of Sberbank Corporate University regularly conduct advanced training programs for teachers and heads of TSU departments. In 2016, with the active participation of the Sberbank Corporate University, the Institute of Economics and Management of TSU was created.