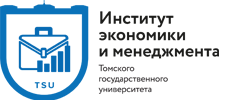 IEM undergraduates discuss global business strategies with world expert
Undergraduates of the International Management program discussed the results of a series of seminars on the Global Business Strategies course with Jean-Paul Larson, Professor Emeritus of the Higher Commercial School of Paris.
It was interesting and important for Jean-Paul to get feedback from both faculty and students. Students noted the opportunity to get new knowledge, experience, and the pleasure of communicating with a world-class teacher:
"For me, the most important result of these two classes was a great opportunity to gain new knowledge by analyzing information about well-known companies, successes, and obstacles that they face. Thanks to Professor Larson, I was able to get a new look at global commercial activity. "
"The most interesting case was about Huawei because I specialize in Chinese. The analysis of the current work of Chinese companies and their business environment was very useful. "
Professor Larson offered to continue the collaboration, expressed a desire to help IEM organize new seminars and involve colleagues from other business schools in Europe and Asia, as well as representatives of companies and students from other countries.