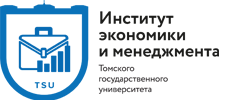 IEM will study consumer resistance to digital technologies
Marina Ryzhkova, Professor at the Department of Economics at IEM, is leading the project Digital Platforms Market: Scenarios for Overcoming Consumer Resistance to Digitalization. The working group will study the resistance that arises in society with the development of technology and will suggest ways to overcome it.
- Technologies, including various kinds of digital platforms, are developing so fast that science does not always have time to comprehend them, - says Marina Ryzhkova. - Creating the digital platform itself is a matter of technical specialists, but there are serious humanitarian aspects, including social, psychological, and others, that must be taken into account in the further development of technologies.
A digital platform is a program through which people receive services and purchase goods. These are, for example, such dynamically developing sites as Uber, Airbnb, Alibaba, Government services and many others, including smaller ones.
- Technologies and platforms are developing, and people have a different kind of rejection, resistance to these processes, - explains the head of the group. - The project is dedicated to what kind of resistance arises and how it should be overcome. For example, people are afraid of losing their jobs due to the introduction of digital platforms (a vivid example is a taxi dispatcher), are afraid to provide their personal data, and so on.
The first stage of the study (until the end of 2019) is devoted to the typology of digital platforms. The second stage (until the end of 2020) is to identify resistance strategies and options for overcoming resistance. The working group included employees of TSU, TPU, and TSPU, and technical specialists will be involved as consultants.
тут цитата– We have formed a very interesting group, - says Marina Ryzhkova. - Each participant is an expert in their own area: one is about Internet phenomena, another is about innovation resistance, and the third is about the information economy. Everyone has their own goal, and, accordingly, I hope we will have a fruitful collaboration and a set of case-based scenarios as a method for overcoming resistance to digitalization.