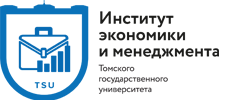 International Management students master soft skills
Students of the International Management program take a course on soft skills. The training is conducted by Dmitry Kucherov, the teacher of the Graduate School of Management of St. Petersburg State University.
- Students already have a set of courses that develop hard skills, - says Dmitry Kucherov, Ph.D. (Economics), associate professor at the Graduate School of Management at St. Petersburg State University. - And for soft skills, I see that the group has good potential, the guys are open, interested, and passionate. The main task is to introduce them to each other, to develop their teamwork skills in small groups in terms of their potential as future managers.
A formal assessment of the results of the course is not expected (optional course). The teacher is ready to identify potential growth areas for students using feedback, involving not only
themselves but
also the students themselves as an evaluating expert. It is planned that within the framework of the course the necessary theoretical minimum will be given, but the main emphasis will be on group tasks.