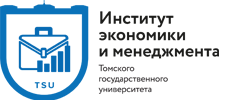 On April 4, a consultation on preparing applications for Student Startup and UMNIK competitions will be held
On April 4, at 16:00 (Tomsk time) an online consultation for those wishing to participate in competitions by the Innovation Assistance Foundation will take place.
Topic of the consultation: Innovation Assistance Foundation programs for youth: Student Startup and UMNIK (applications and typical errors when preparing an application).
The consultation will be conducted by Grigory Kazmin, chairman of the supervisory board, Tomsk Agency for Innovation Development (ANO TAID)
Registration link:
https://forms.gle/utAKbPpdzepzP11k6
Innovation Assistance Foundation has opened applications for the Student Startup competition. The winners will receive grants of 1 million rubles for the startup realization.
Eligible to apply for the Student Startup competition are university undergraduate, specialist, postgraduate students who are ready to develop a new product, technology, or service based on their own scientific, technical, and technological research with the potential for commercialization. The students can realize their projects both by themselves and in teams.
Upon receiving the grant, university student will have to register a legal entity, develop a business plan.
Deadline for applying for the Student Startup competition is 10:00 (Moscow time), April 11, 2022.
The detailed information is posted on the website of the competition:
https://fasie.ru/studstartup/
The terms and conditions for participation in the competition can be read in the Competition Regulation.
You can also apply through the Fond-M automated system using this link:
http://online.fasie.ru
On all matters relating to preparation of an application, you can also contact the Commercialization of R&D Results Department (Tatyana Kozlova, phone number – 783-732; Anna Vasiliyeva, phone number – 783-725; e-mail:
partners@mail.tsu.ru
)