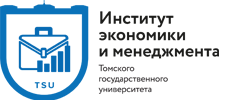 MBA Agribusiness program is ready for new students
TSU specialists recently participated in the annual Executive Board meeting of the MBA-Agribusiness international retraining program. TSU is the only university in Siberia and the Far East that has the right to offer this program.
At the meeting, the Executive Board presented the results of work for the 2017-2018 academic year, discussed the prospects for the development of the MBA-Agribusiness program, and exchanged experience with colleagues from Hungary, the Netherlands, Poland, Croatia, and the republics and regions of Russia. They examined new methods and criteria for assessing the effectiveness of marketing research. Most of these developments have already been tested and supported by marketing research.

The goal of the AgriMBA program is the teaching of management personnel for the agricultural sector of the economy. It is offered under the auspices of the European Alliance on Agricultural Knowledge for Development and the Wageningen University & Research (the Netherlands), which leads the world ranking of universities in agro-industry and forestry. It is a two-year program in which the courses are conducted by both TSU scientists and experts from the Netherlands, Serbia, Slovakia, Great Britain, Hungary, and the USA. They include academic courses: economics and law, management, marketing, finance organizations, logistics, and modern agribusiness technologies.
The first admission for the program was held in 2015. In 2017, 20 graduates who successfully defended their final works have received a TSU diploma and an international MBA diploma of the European Alliance on Agricultural Knowledge for Development. Now the program teaches 15 students, including general and commercial directors, deputy directors, department heads, economists, and leading specialists in agro-industrial organizations.