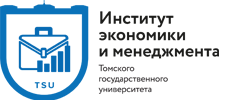 The IEM international students has received their diplomas
Analysis of the activities of large enterprises, ways of promoting and introducing new technologies and methods, increasing sales - all these goals were set and achieved by IEM students in their master's theses. This year's defense combined a new online format and a panel of faculty and business representatives.
Graduates proposed their own algorithms for the implementation of some processes: in particular, lean manufacturing systems, loyalty programs to increase sales, and strategies for effective marketing communications. A lot of work has been done to analyze the activities of universities, defense enterprises, and insurance companies.
Students from Jordan, Indonesia, Ecuador, China, India, Ghana and Nigeria received their Master's Degrees diplomas
Denis Buma study enlighten banks on the potential of the Cameroonian market to adopt modern promotion concepts that will facilitate further bank penetrate in a majority of the customer.
Also Turah Parthayana, a famous blogger from Indonesia graduated this year with a Bachelor's degree diploma.