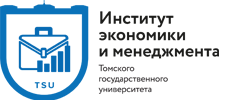 We invite you to the webinar on the new module of the International Management program (in Chinese and English)
On July 13, at 16:00, the next webinar dedicated to the International Management master's program will be held. Webinar participants will learn about the features of the new program module, which is launched in the 2020-2021 academic year and will be implemented in Chinese and English.
The hosts of the webinar are Professor Olga Nedospasova, Program Manager and Yevgenia Tikhonova, Head of the Chinese Language Department.
Participants will learn about the conditions of admission, the organization of the educational process, vacancies for employment, and career opportunities for graduates.

You can read more about the program.