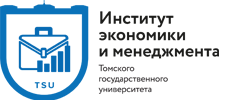 Who is a tech entrepreneur? How to become one? We invite you to complete a test and enhance your skills in a business game
Until May 11, 2022, the IEM students have an opportunity to dive into the world of technopreneurship: to learn what is it, complete an online test and understand how much this kind of activity suits them. Those who have successfully completed the test will get an invitation to the next selection stage – business game "Build a Company – Sell a Company" that will take place in May.
If you get no less than 125 points at the online selection stage, you could get a real chance to enter the #Startupdiploma program and combine an academic year with a creation of a technology startup.
The test's distinguishing feature is that it is basically a mini-course on the modern technopreneurship. By completing it, you will have a better understanding of how to do innovation business in Russia. Instead of boring theory lectures, there is an interview with TechnoSpark director Denis Kovalevich to the Snob magazine and a master class "A Concept of Enterpreneur" by Petr Schedrovitsky, author of the books on industrial revolutions in Russia.
The #Startupdiploma project was started in the TSU in 2019. During this time, several students have completed their internship and mastered the competency of a "builder" of new technological business in the high-tech startups of the TechnoSpark Group of Companies. The winners of 2019 were Vadim Timoshenko (Faculty of Foreign Languages), Maria Berdnikova (Biological Institute), and Konstatin Nekrasov (Faculty of Geology and Geography); and winners of 2020 were Sergey Kruglov (Institute of Economics and Management), Vladislav Ryabukhin (Institute of Economics and Management), Kristina Loktionova (Faculty of Journalism), and Diana Sarukhanova (Faculty of History and Political Studies). Here you can read about what the students have learned.
How to participate? Register on the link, fill in the blank, and complete the test. For each action, you will be given points.
If you do not plan to compete for internship, you can just complete the test, take part in the game, and learn how a successful high-tech startup is really built!
Curator of the project is the Entrepreneurship Center of IEM, TSU.